Our Cabinet Rollout Shelves are steel reinforced. In fact the 17″ & 20″ wide drawers are double reinforced.
Important note – the drawer base for our roll out shelves is factory aligned. What does this mean for you? A BIG DEAL! The rails on the roll out drawers (inner rails) are fixed by the width of the drawer.
The outer rails which are normally attached to the cabinet wall are variable and have to be adjusted in towards the inner rails with only about 1/8″ of play and perfectly square.  If the roll out drawers are too wide, then the roll out cabinet drawers won't hold much weight.  The results will be that the roll out shelf is too tight and the drawer will jam.
How to choose the right roll out drawers for your cupboards
Some roll out cabinet drawer manufacturers give you some angle iron to support the outer rails, and a template to mount the angle iron assembly. You attach the assembly loosely and roll in the drawer and then YOU do the adjustment. Imagine how much fun that is while lying on your stomach and reaching in 2 feet or longer,  It's NOT! ur factory aligned base eliminates
Our factory aligned base for the roll out cabinet drawers eliminates hassle, frustration, and saves you time.like This is a BIG DEAL! Watch our installation video on YouTube to see how easy the installation is.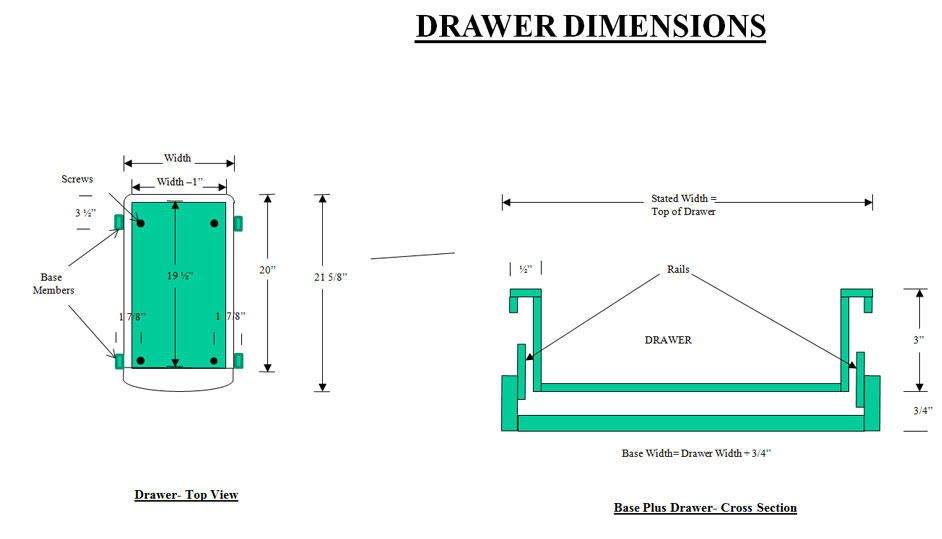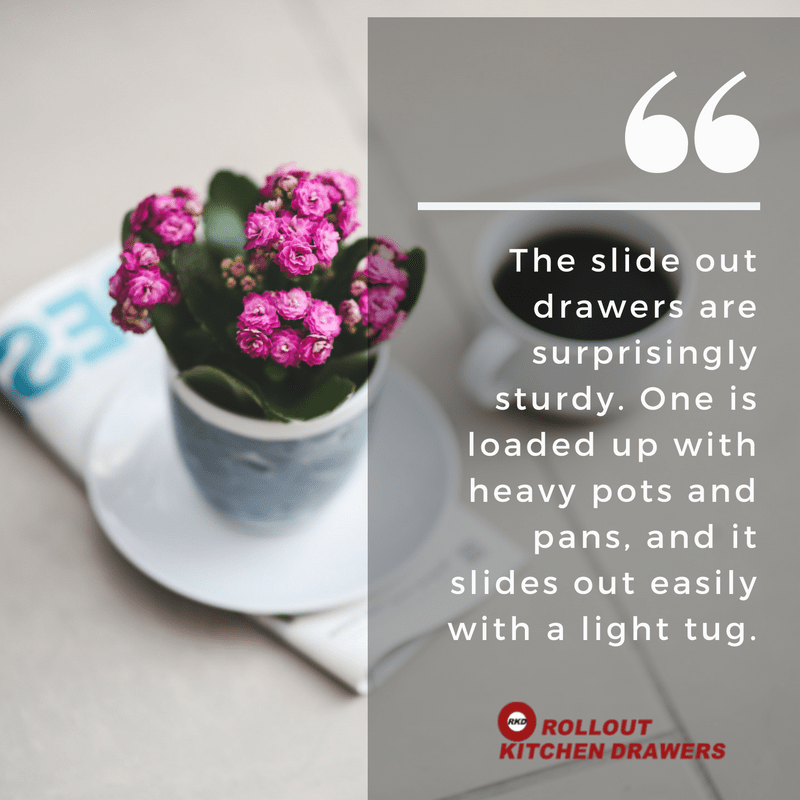 There is lots of valuable information to learn about roll out shelves. Learn about:
Installation of pullout drawers
Dimensions for roll out shelves
How to measure sliding shelves
Watch the DIY installation video of sliding drawers
Quick to install cabinet Storage Trays