OUR PURCHASE GUARANTEE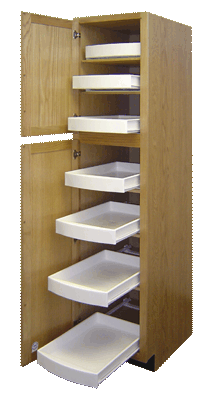 If you are unhappy for any reason, email us (within 30 days) at brianc@rolloutkitchendrawers.com. We will arrange for pickup at your home (or your place of business) on our account – FREE PICKUP.
We will then issue you a FULL REFUND for the cost of the drawers.
This is a LIFETIME guarantee…providing the drawer assembly has not been modified in any way. At the 12 year of sales mark, we have yet to receive a guarantee claim.
OUR DURABILITY GUARANTEE
If any of your pull out shelves malfunction, or whatever, send an email to brianc@rolloutkitchendrawers.com. stating the problem along with the number and sizes of the pull out shelves involved.
We will immediately ship you replacement shelves(s) –  FREE SHIPPING.
We will arrange for pickup of the damaged shelves(s) at your home on our account – FREE PICKUP.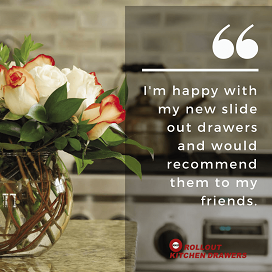 Learn how to: