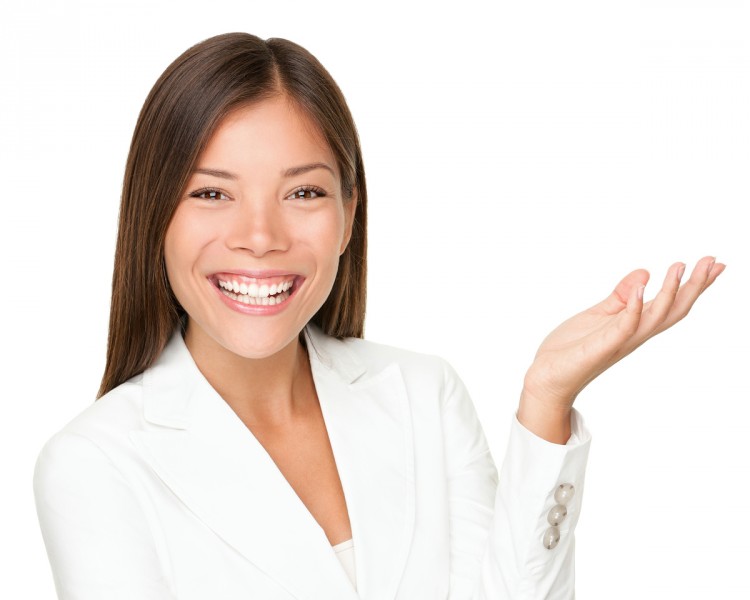 It's Easy to Install A Roll out Shelf in your Kitchen Cabinets
To see our Installation Video, Installation Page
NOW 2 WAYS TO CONVERT YOUR KITCHEN CABINETS….and/or PANTRY…
KITCHEN PULL OUT SHELVES.
KITCHEN ROLL OUT DRAWERS
(see the difference here…Product Page)
Roll Out Kitchen Drawers is the industry's only manufacturer of an elegant, robust, steel-reinforced, polypropylene drawer…that converts any existing kitchen cabinet shelf into kitchen pull out shelves or kitchen roll out drawers…thus allowing easier access to the back of your kitchen cabinets…and easier organization of the items within the cabinet.
To start, all you have to do is:
measure your cabinet openings
select the drawer size to fit your opening & # of units for each opening
choose either kitchen roll out drawers or kitchen pull out shelves
go to our BUY NOW Page and place your order.
All orders…regardless of order size…include FREE SHIPPING.
GET STARTED ON YOUR KITCHEN PULL OUT SHELVES OR KITCHEN ROLL OUT DRAWERS TODAY.

 
     1-855-332-2004
INSTANTLY CONVERT YOUR KITCHEN CABINETS TO PULL OUT DRAWERS
THE PROBLEM
Your cabinets are older…but, still in good shape. Each section has a shallow drawer above a cupboard door. When you open the door, you see 2 horizontal shelves about a foot apart. The shelves are 22" deep and literally crammed with "stuff".
You have to get down on your hands and knees… clean out the front of your shelf… just to reach the items at the back of your cabinet.
You are frustrated with the difficult access and poor organizational capability of your existing cabinets.
You have ½ shelves, blind corners, or pantries that are under-utilized.
THE SOLUTION
Any existing shelf in a kitchen cabinet or pantry can be easily converted to a durable kitchen roll out drawer…other popular names being kitchen pull out shelves, sliding shelves, and shelves that slide.
The installation can be so easy anyone can do it with portable drill…just 4 screws…thus saving the cost and hassle of getting a contractor to install your kitchen pull out shelves.
You don't have to upgrade your kitchen cabinets before installing kitchen cabinet organizers.
You don't have to convert all your sliding shelves at once…you can do it as your budget allows and at your convenience.
All orders include FREE SHIPPING…no matter how many kitchen pull out shelves you order.
With our kitchen roll out drawers, if you make a mistake, or decide you don't like them…WE'LL TAKE THEM BACK. We even pay the return shipping and issue a full refund…no re-stocking or other charges.
CONCLUSION
Why wait? ACT NOW. Get that kitchen you've always wanted. Get quick and easy access to the back of your cupboards and better organize your kitchen items. Here is all you have to do:
Measure your cabinet openings…see our "How to Measure" guide
Select your sizes based on your Openings
Call 855-332-2004 Now, or go online to our BUY NOW page to place your order
It's That Easy!
LEARN HOW TO MEASURE YOUR KITCHEN CABINETS
SEE OUR PRICES

Do you have questions?  Call 1-855-332-2004 with your questions
PULL OUT DRAWERS ARE ALSO KNOWN AS SLIDING SHELVES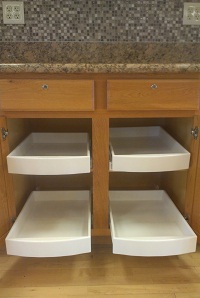 Kitchen cabinet roll out drawers are referred to by many names. Roll out drawers offer the perfect way to organize your kitchen easily. Roll out drawers will help you to find your spices and containers and decrease the frustration of losing ingredients that you need for your special dishes. You may know roll out kitchen drawers by the different names which may include: pull out shelves, slide out shelves, cabinet organizers, kitchen cabinet accessories, shelves that slide, roll out cabinet drawers, pull out drawers, slide out kitchen drawers, kitchen storage racks, pantry shelving.Learn how to measure your drawer to custom fit the pullout drawers. Search the pull out drawers dimension options for the perfect fit in your cabinets.
USES FOR PULL OUT DRAWERS
When you are considering buying cabinet organizers, here are some considerations you should take into account.
Sliding shelves can be used in all areas of the kitchen to create functional organization and maximize your cabinet space.In the kitchen island, shelves that slide are useful for organizing kitchen utensils providing easy access to pots and pans and safely storing heavy items in the back of cupboards.In the pantry, slide out drawers can be used to store canned goods making them easy to access in the bottom shelves.
ORGANIZE YOUR KITCHEN WITH PULL OUT DRAWERS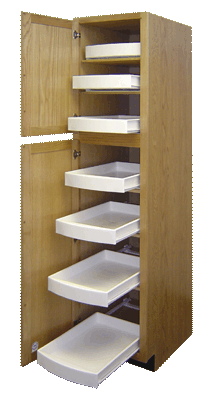 You can even use shelves that slide to organize your kitchen utensils or cherished belongings (see photo above).A pull out shelf is much easier to clean and maintain than a traditional shelf because you can pull it out to wipe down every corner of the drawer. Since sliding shelves can be removed for cleaning, they also provide easy access to every nook and cranny of your storage area.
Under your sink, a roll out shelf on one side can hold your garbage container, and a slide out shelf on the other side can hold all your cleaning products.A pull out shelf with a solid drawer basket is better than a wire mesh basket, as a solid basket holds water avoiding damage to the shelf below…holds lint avoiding having to clean the shelf below…and contains utensils which can stick out from a wire mesh basket and jam the drawer mechanism. A plastic solid basket rolling drawer is even better as it holds water indefinitely without ruining the drawer itself.
HOW TO COMPARE PULL OUT DRAWERS
When comparing pull out pantry shelves that slide, always purchase pullout drawers that come pre-aligned and pre- assembled because they are so much easier to install. So easy, in fact, you can DIY (Do It Yourself).Several retailers, such as the IKEA store, Home Depot store, Lowes store, Amazon store, Bed, Bath and Beyond store, Target store and the Container Store, sell shelves that slide, but you can save a lot of money when you buy directly from the manufacturer. Our manufacturing plant and store are located in Blaine, Washington.
HOW TO CLEAN YOUR KITCHEN PULL OUT SHELVES
To clean your kitchen pull out shelves that slide, use a mild household cleaner. Easily convert your existing shelves to pull out shelves that slide with our drawer plus base combination. Kitchen pullout shelves will be one of the best investments you have ever made.Pull out shelves that slide offer a terrific way to update your pantry or a great gift for friends and relatives. Pull out kitchen shelves are also a great addition when building a new home or remodeling your kitchen.Order pull out kitchen shelves and have them installed before you even move in! There are other companies that sell this product, but when you order our pull out shelves you have NO RISK. They shipped from Blaine WA and guaranteed.
KITCHEN CABINET ROLL OUT DRAWERS
When it comes to kitchen organization, the secret to success lies in making sure that there's an easily accessible place for everything that you need to prepare meals and perfect recipes. That's a tall order to meet in a room that on average contains more than 800 items. Our pull out pantry shelves offer you a simple and affordable solution to kitchen chaos and clutter.Designed to slide out from cabinet shelves as if they're gliding on glass, our innovative pull out shelves give you easy access to all of your kitchen items, large and small.
In the world of interior design, pull out shelves have become the must-have feature to include in stylish kitchen makeovers, remodels and renovations.They're valued by professionals like kitchen contractors and organization experts who know how important it is to make the most of every square inch of a kitchen's valuable real estate. Maximizing space is the key to designing a kitchen that's as functional as it is visually pleasing. By keeping clutter out of sight without compromising ease of access, pull out shelves get the job done.Do you have questions? Call 1-855-332-2004 with your questions
ROLL OUT DRAWERS ARE THE PERFECT WAY TO ORGANIZE YOUR CUPBOARDS
Whether you refer to them as roll out drawers, pull out drawers or sliding shelves, the cabinet organizers offered here at Roll Out Kitchen Drawers feature durable construction, simple installation and no-fuss maintenance. We're proud of our reputation for providing our valued customers with the best roll out drawers in the industry.
"I wanted to drop you a quick line to let you how much my husband and I enjoy your roll out drawers. We recently remodeled our kitchen, and we decided to install the roll out drawers to protect our new cabinets from scrapes and stains. Keeping everything tidy and neat is a bonus. It's a great feeling knowing that our cabinets will look great inside and out for a long while."
KITCHEN ORGANIZER – A SOLUTION FOR EVERY KITCHEN STORAGE PROBLEM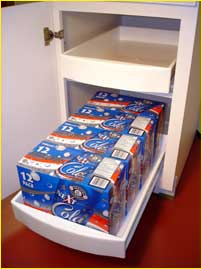 In the room known as the heart of the home, pull out drawers provide the organization that you need to simplify food preparation, cooking and cleanup chores so that you can get the most enjoyment out of time spent with family and friends. Pull out drawers are ideal for use in your pantry where you can install a unit on every fixed shelf for optimal organization.Instead of having to go on a treasure hunt to locate a rarely used spice or condiment, you'll be able to access everything you need easily and conveniently. Pull out drawers are also perfect for installation in base cabinets in the kitchen where they allow you to reach items in the back without having to stoop or kneel.With pull out drawers installed in your bottom kitchen cabinets, you'll never have to strain to lug out a heavy pot, pan or small appliance from the back of the cupboard again. These products can transform your under-sink cabinet from wasted space into a useful storage compartment. Storing your kitchen trash container in a pull out drawer helps eliminate unsightly and smelly spills.
"I used a dozen of these pull out drawers in the kitchen and kitchen pantry to help cut down on the mess. Frankly, they were easier to install than I expected them to be. So far, I'm pleased with the performance of these pull out drawers. Now, it's easier to find the items that I need when I need them and I'm more likely to put them away afterwards too."
SLIDING SHELVES – SOLID CONSTRUCTION FOR EASY MAINTENANCE
At Roll Out Kitchen Drawers, we offer sliding shelves constructed with heavy-duty polypropylene plastic reinforced with solid steel and fiberglass. Solid fabrication not only offers you long-lasting durability but makes our slide out drawers a breeze to clean and maintain as well.Even stubborn stains will disappear with a thorough washing. Simply lift the drawer out of the one-piece base for easy cleaning with a mild household detergent.
How do our products compare with those made with other materials?Slide out drawers constructed from wood aren't just significantly more challenging to keep clean. They're also prone to irremovable scratches and staining. When it come to ease of use, solid plastic construction wins over wire-mesh slide out drawers, hand down. You never have to worry about things like handles, bags and utensils getting tangled up with the mesh and jamming the drawer's operation.Solid construction means that our slide out drawers protect your valuable cabinetry from damaging spills and stains. They prevent messes from spilling onto the cupboard shelf and walls, keeping your cabinets clean and sanitary. The panrty pull out drawers are engineered to provide you with years of care free maintenance, with a solid construction that's guaranteed to please.
"My slide out drawers arrived on time and in good condition. Even though I'm not all that handy with tools, I found them fairly easy to install. The slide out drawers are surprisingly sturdy. I've got one that's loaded up with heavy pots and pans, and it slides out easily with a light tug. Overall, I'm happy with my new slide out drawers and would recommend them to my friends."
ROLL OUT SHELVES – QUICK AND EASY INSTALLATION
Our patented design offers a one-piece solid base that ensures that your roll out shelf is perfectly aligned for a consistently smooth operation, year after year. Most roll out shelves available on the market make you responsible for ensuring a proper alignment during the installation process. That can be extremely challenging when you're trying to balance and install multiple parts in a dark and cramped environment.Our roll out shelves are pre-aligned and fully assembled in the factory for quick and easy installation. Just attach the base to your existing shelf using the four included screws, set the drawer in place and you're ready to roll. Our roll out shelves are designed to fit snugly into average-sized cabinets. With five standard sizes available in our product lineup, you're sure to find the size that works best for your application.Simply measure the dimensions of your cabinet opening and select the size that fits the opening. The opening should be one-half inch larger than the size of the roll out shelf.For maximum storage, strength and versatility, all of the roll out shelves that we offer are three inches high and 21 1/2 inches deep.An installed roll out shelf will accommodate up to 60 pounds or more.
"Customer service was helpful in making sure that we got the right size for our new roll out shelves.
We weren't sure whether they would be sturdy enough to handle all of the things that we store in our kitchen cabinets, but these roll out shelves are pretty tough. They're easy to clean too. We're happy with our purchase. Thank you for all of your help."
CABINET PULL OUT DRAWERS – DESIGNED FOR COMFORT AND CONVENIENCE
Quality roll out shelves are ideal for optimal kitchen storage and offer a number of additional benefits as well.
Pull out kitchen shelves make it easier for every family member to access items, whether it's a senior with limited mobility or a young child on the hunt for a sweet treat. By allowing you to locate needed items quickly and efficiently, you'll cut the time that you spend cooking and cleaning.With products from Roll Out Kitchen Drawers, converting a cabinet with wasteful space into a pull out shelf is a snap.For people with special needs, pull out shelves are an integral component of Universal Design. Installing pull out kitchen shelves makes it easier for people with disabilities to access items. When used in the kitchen, pull out shelf installations are an investment that pays off by adapting to your changing needs.
"These plastic pull out shelves are a real bargain when you compare them with the ones in most retail stores. The fact each pull out shelf is one solid piece is a big plus. It makes it much easier to install. Just screw in the screws and you're done. I also like that you can lift them out to clean them. All in all, these pull out shelves are well worth the price."
ROLL OUT DRAWERS EQUAL AFFORDABLE SOLUTIONS
Equipping all of the rooms, closets and storage spaces in your home with slide out pantry shelves from retail stores can be a costly endeavor. At Roll Out Kitchen Drawers, we make it affordable to enjoy roll out shelves anywhere you like. Whether you're looking for products to help you organize your kitchen cabinets or for versatile ways to store items in your garage or crafts room, our shelves that slide offer cost-effective solutions.At Roll Out Kitchen Drawers, we save you the cost of driving around town wasting gas while you search for the ideal slide out shelves.Our free-shipping policy makes it easy, convenient and affordable to order the slide out shelves that you need online. There are no hidden charges or gimmicks.We're here to help whenever you need assistance deciding which product is best for your application. We're so certain you'll be pleased with your purchase that we offer a full refund if you're not completely satisfied with your new slide out shelves. Versatile, durable and affordable, slide out pantry shelves from Roll Out Kitchen Drawers offer endless opportunities to organize your household possessions.As easy to install as they are to maintain, our slide out shelves let you spend less time hunting for items and more time pursuing your favorite activities with family and friends.
"The staff at Roll Out Kitchen Drawers should be commended for their quality customer service. The slide out shelves that I ordered were just as the customer representative described. I appreciate that the installation was so quick and simple. I have white kitchen cabinets, so these white slide out shelves fit in perfectly. I'd like to thank your staff for assisting me with my purchase."
ROLL OUT DRAWERS ARE EASY TO CLEAN
Accidental liquid spills in our polypropylene roll out kitchen drawers are contained, and merely need to be wiped clean when the spill is noticed.The same spill in dovetail birch, Baltic birch, maple, oak, bamboo, or melamine, can ruin the bottom of the drawer. In metal, chrome, stainless steel wire baskets, the liquid will fall through the drawer and can ruin the bottom of the cabinet.
EXCELLENT RATE OF RETURN ON ROLLOUT DRAWERS & SLIDING SHELVES
You can expect rolling shelves and sliding shelves to be an excellent investment. When showing a home, a realtor always points out roll out shelves in the kitchen or roll out drawers in the storage closet. And while you still own the home, you get to enjoy the benefits of rolling sliding shelves. Our rolling sliding shelves are a snap to install…you're going to love them.
KITCHEN CABINET ACCESSORIES AID STORAGE AND ORGANIZATION
During the latter part of our lives, most of us will be mobility restricted. To enjoy independent living are going to NEED kitchen cabinet organizers to access the items at the back of our cabinets. Kitchen cabinet accessories, such as sliding shelves, not only provide the ease of access to the back of your kitchen cabinets, but also allow you to organize your kitchen storage space. But why wait until you are old and immobile.Our cabinet organizers are very affordable, easy to install, and will immediately improve your kitchen storage & organizationLearn how to install pull out drawers, sliding shelves, half shelves, kitchen cabinet blind corner shelf. Learn about slide out kitchen drawers or kitchen pullout shelves.Do you have questions? Call 1-855-332-2004 with your questions