I wanted to share a personal experience from a client who is over-joyed over their new pullout drawers that they bought from Roll Out Kitchen Drawers.
"Let me tell you, I am not the most organized person in the world but I try hard on a daily basis to keep the house organized. I work and care for a family so my days right now are full with meetings, lessons, and keeping the family fed and house clean. Like any mom, I try hard to juggle all the activities.

I found Rollout kitchen drawers at the same time that I desperately needed to organize some kitchen items. I like to cook and I am constantly looking for that one spice, or sugar, or particular flour, or random ingredient that I need now but I can't find.

It literally slows my dinner prep down to a halt while I reach back in search of that item.

Honestly, I have had to go get a flashlight to see at the back a cupboard to find that one ingredient I know I have but I can't find. You may have experienced this too.  It is frustrating and time-consuming.  I am simply amazed and pleased by the quality of this roll out shelf. It rolls out so smoothly and can handle the weight of almost 50 pounds.

I would definitely recommend these pull out drawers to your friends and family. It would also make a great gift idea to your mother, aunt, nana, or mother in law or the best cook in your family.

I also found that the sliding shelves are very handy in the sub floor of my RV. The pull out shelves conveniently hold soup cans, bulk laundry detergent, and items that I do not use every day but still need a place to store them."
Use the Pullout drawer for RV Storage trays too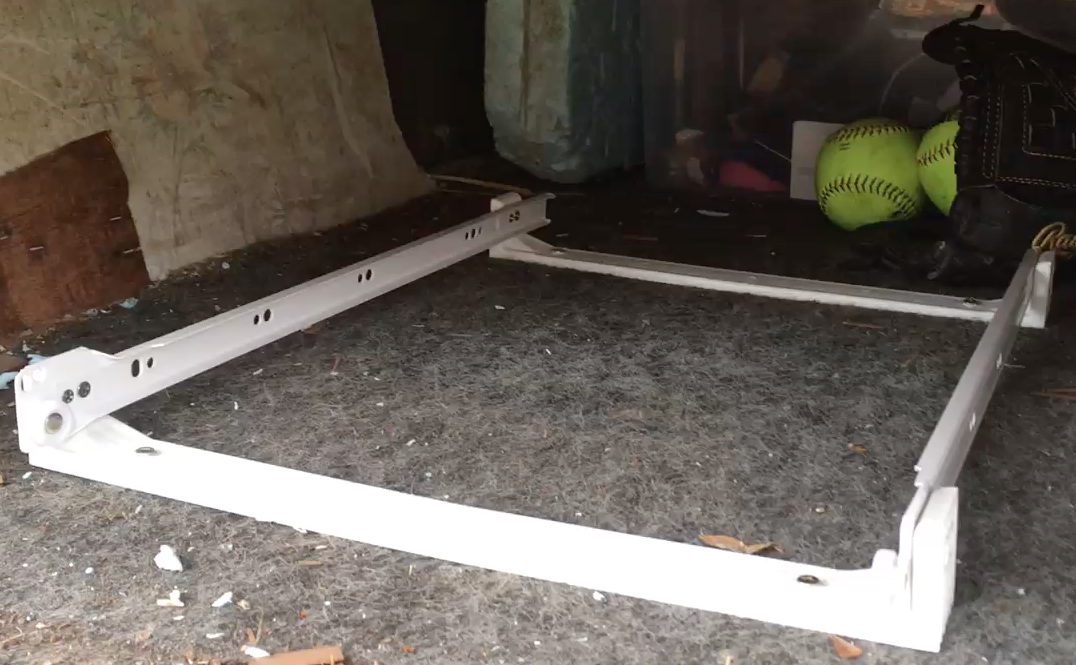 Learn how storage trays or slide out trays might work for you in your travel trailer or RV. Watch the video to see how to secure RV slide out shelves when you travel.
I was impressed by how easy it is to install pull out shelves. It only took a screwdriver to secure down the durable steel base to the cupboard.  I was pleased that the right amount of screws are provided with the pre-assemble pull out drawers.  View how to measure sliding shelves or learn how to install rollout drawers.  Reads the dimensions for rollout shelves to see which one will fit best in your cupboards.